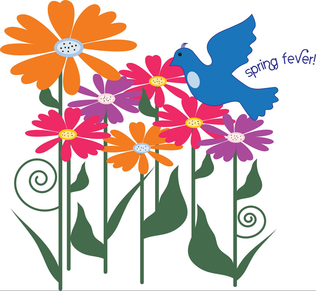 Dave Fiebig's 2018
SPRING FEVER!
Wednesday, March 21st
5:30pm—7:30pm
LaVera Party Center
32200 Chardon Rd
Willoughby Hills 44094
Please join Dave, our Neighbors and Friends
as we Celebrate Spring - a Season of Renewal!
Rebirth! Fresh Beginnings! Excitement!
....and, oh yes - Dave's birthday!

Sponsorship opportunities:
$250 (Sponsor); $100 (Host); $50 (Friend)
General ticket suggested donation:
$20 per Person Payable to:
Committee to Elect Fiebig34025 Chardon RdWilloughby Hills OH 44094
R.S.V.P. to David@DavidFiebig.com
440-585-4433
www.DavidFiebig.comDonations accepted at the door. No Corporate Checks.Visa/Mastercard accepted.
Link to a flyer
---
Had a great day on the campaign trail Saturday with our Congressman Dave Joyce and State Rep. Ron Young! Relationships and laws are important. Honored to have their support as we met at Campbell park then went door-to-door listening to residents and discussing how we move our city forward in a positive way. We need experienced, responsible people who respect our laws representing you on Council.

Come stand up for your Candidate! For a half hour to all day! Greet neighbors, hold a sign, or give a neighbor a ride, grab a cup of coffee for someone, make a call. This election is important for our City's future! Come help make a difference!
November 7th, 2017
-------------------------------------------------------------------

Please join
Willoughby Hills Councilman
David Fiebig
and his Family for
"Chili at Campbell"
Homemade Chili, Cornbread, Pumpkin Cake and Apple Cider
Wednesday, October 4th, 2017
5:00pm – 7:00pm
By the Roaring Fire at
Campbell Park Pavilion
Entrance off Eddy Road or behind City Hall
Willoughby Hills 44094
Handicap parking via entrance off Eddy Rd.
Free! – This is a free event but donations are appreciated.
Sponsorship Levels Available:
$10 Neighbor $25 Supporter $50 Friend $100 Host $250 Sponsor
Name ____________________________________________
Committee to Elect Fiebig, Marty Shingler, Treasurer 34025 Chardon Road, Willoughby Hills OH 44094
DavidFiebig.com 440-585-4433
click here for Link to flyer
-------------------------------------

Donate - Please consider a secure contribution to the campaign to help with the resources necessary to spread Dave's vision and leadership for a better future.
Click the Donate button above for secure, online transactions by credit card.
Contribute via PayPal. Secure. Trusted. $10. $15. $25. $45. $100. or any amount.
Campaign Office 440-585-4433
Contributions by mail:
The Committee to Elect Fiebig
Martin Shingler, Treasurer
34025 Chardon Road
Willoughby Hills OH 44094

No Corporate Checks, please.
---